Corona-SOS (English Version)
Studying amid Covid - UPDATE: We are all happy that life has returned to the campus! Isn't it great to see students meeting up, attending lectures and grabbing lunch together in the cafeteria again? Nevertheless, the effects of the pandemic on student life and one's studies are still far from over and still pose many challenges to you even now. Everything needs to be well-planned, your health needs to remain in focus and you need to be successful in your studies! How on earth is all this supposed to work?
You are not alone! In fact, you are in the best company: all students - whether new to the university or already enrolled in an advanced semester of their studies - have to deal with the same challenges!
You are not alone! We are here for you and aim to support you as best we can. That is why we have put together a kind of "first aid kit" for you against panic and despair.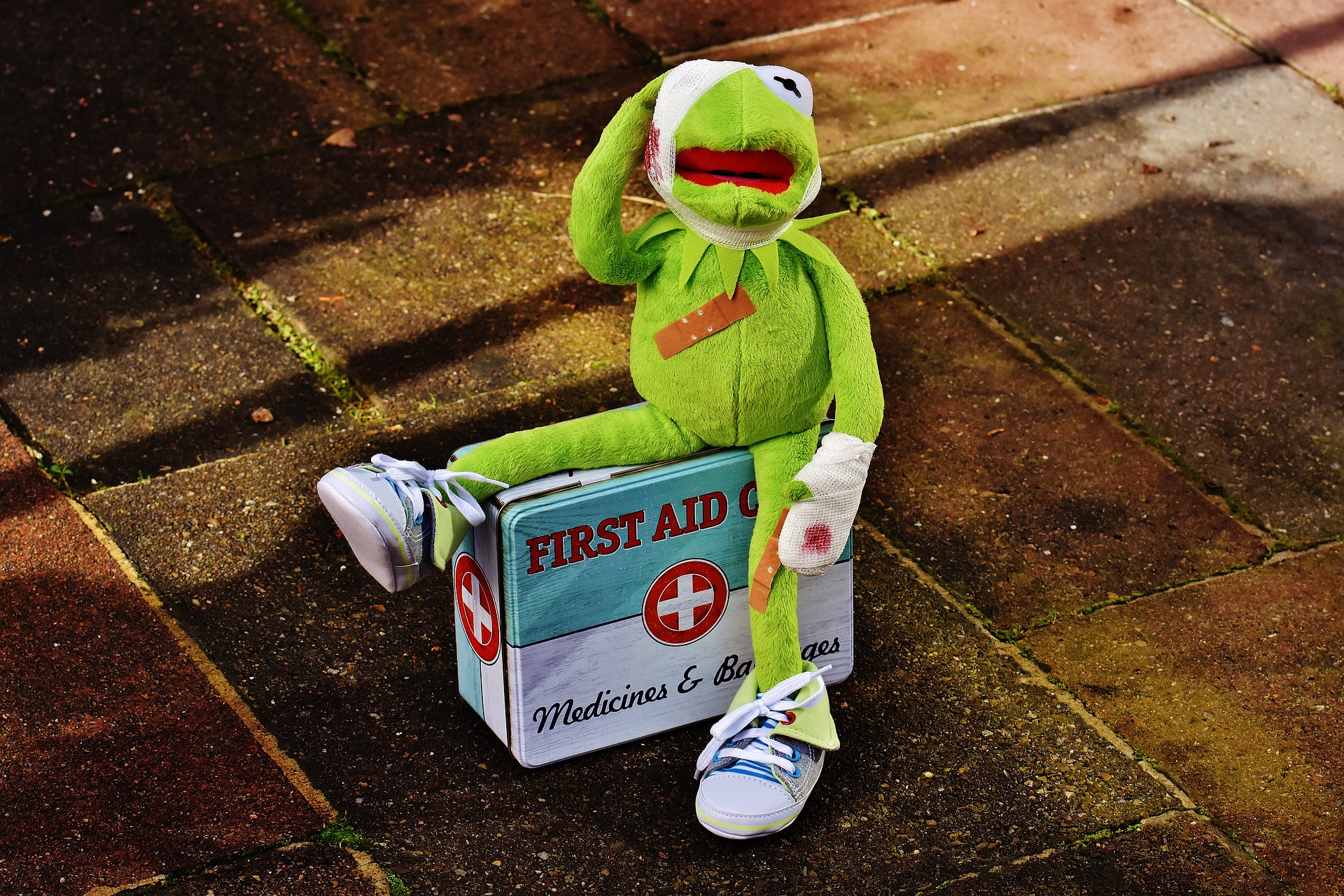 You started your studies full of motivation?
You want to deliver top performance?
The study schedule is there to be fulfilled 100%?
Do you perceive distractions, deviations from the plan or personal, physical and psychological discomfort as failure?
Have you noticed that you currently find it difficult to motivate yourself, that you have many doubts about yourself and your studies, and that you are easily distracted?
Lockdowns, isolation and online study have taken a lot out of you! So, don't demand top performance from yourself right away!
It is alright to adjust your expectations of yourself, your studies and the output of the current semester! This does not amount to failure, but rather to acting on your own responsibility and caring for yourself. An adjusted attitude of expectation leads to relaxation - and from a relaxed attitude you can decide how best to take care of yourself and your studies!


Do you feel under pressure because exams have to be taken and your studies finally have to be completed within a certain time?
Perhaps you currently even believe that you will not be allowed to start the coming semester at all if you cannot meet the exam schedule of the current semester?

Take the time to have a good look at your examination regulations!
Standard period of study is not the same as maximum period of study. The standard period of study is first and foremost a technical parameter for measuring the total number of credit points you achieve in your studies. In addition, it is the measure for financial aid such as BaföG. How long you are allowed to study is not determined by the standard period of study, but by the maximum period of study specified in your examination regulations. Take a look. In many bachelor's examination regulations you will find provisions on this under the paragraph "Passing the bachelor's examination". There are often also intermediate hurdles during your studies before the maximum study duration (e.g. a certain number of credit points by a certain semester).

What do your examination regulations say about the number of examination attempts? A failed exam is by no means the end of your studies. In some degree programmes, you even have unlimited exam attempts within the possible study period. Here, too, it is worth taking a look at your examination regulations, preferably at the paragraph "Repeating examinations".

In the course of the pandemic, numerous simplifications in examination were introduced, which in particular lead to a relaxation of the available study time. All current regulations can be found on the website of the Examinations Offices.
If anything is unclear to you in terms of examination law, do not interpret it yourself, but ask! The staff members at your Examinations Office usually know best.


Do I necessarily have to stick to the study schedule and thus to the prescribed examinations for my semester? This is not always necessary. There are often possibilities for equalization that can be realized with a little planning.
Good planning is important for equalization. For example, create an Excel table in which you enter semesters in columns - and take the precaution of entering more than the number of semesters included in the standard period of study.
Now think about which exams you are currently confident in and enter them in the current semester.
In some degree programmes, you can also use make-up dates as first attempts. Ask at the Examinations Office!
Now take a close look at the module handbook. Which modules in the following semesters require you to take previous modules in terms of content or form? Now decide once again which exams you want to tackle now.
Here too, if you have questions or are unclear, you should not decide anything blindly. Seek advice! The Student Advising Office, PULS Studiensupport and the subject-specific student advising offices are available to you as contact points.


The pandemic caught you financially off-guard? The Studentenwerk Oberfranken offers confidential counselling. Together with the social counsellor, you can find ways to finance your studies - even after the end of BaföG funding or without entitlement to BaföG!


We all agree: nothing replaces personal contact with family and friends! Direct exchange with fellow students is also an important building block for student satisfaction and success. So take advantage of the opportunities to socialize and take part in our campus life.
Many students have spent the past few semesters in home office. The University of Bayreuth has launched the WelcomeBack@UBT programme for all of them – take advantage of these offers!
Studies have shown that pursuing one's own interests and projects, making (digital) social contacts as well as doing sports and being creative are the most effective ways to feel better even in challenging times.
Various things can therefore help against low moods: Finding structure and routines for everyday work with breaks and small rewards, setting up (virtual) learning and exchange groups, making appointments with friends. A healthy diet, regular sleep patterns and exercise can also help to maintain balance.
Just talk to someone and express your worries and needs without shame and, if necessary, anonymously. This is possible, for example, using the telephone counselling service offered around the clock.


Acceptance, optimism and future orientation; these are only three of many keys to surviving difficult life situations without lasting impairment.
Psychological immunization against crises is often referred to as "resilience".
Certainly, it is not easy to provide structure, rituals and humour every day - these can also be resilience-promoting factors. But maybe you can change your perspective now and then? What are you looking forward to, what can you do for yourself, what things that have perhaps been neglected so far can you pursue precisely because of the current situation?
The fact that crisis management is a topic for many students right now can already be seen from this detailed page on resilience in studies, which we recommend for further reading.
Stay tuned for the courses offered by Studentenwerk's Psychological Counselling Centre.


Unfortunately, the service and counselling network UNIversum at the University of Bayreuth cannot fight the virus, but it can fight against negative consequences is has for you and your studies! We look forward to hearing from you!