Corona-SOS (English Version)
Online studies and coronavirus - update: we are looking forward to a maximum of in-person teaching in 2021/22 winter semester. The pandemic though has its ongoing challenges for you and your studies! How, exactly, are you expected to study properly?
Yet, you are not alone! On the contrary, you are in the best of company. All students have to deal with the same challenges regarding the pandemic!
You are not alone! We are here for you and wish to support you as best we can in this extraordinary situation. To this end, we have put together a first aid kit for you to counter panic and despair during studies in times of coronavirus.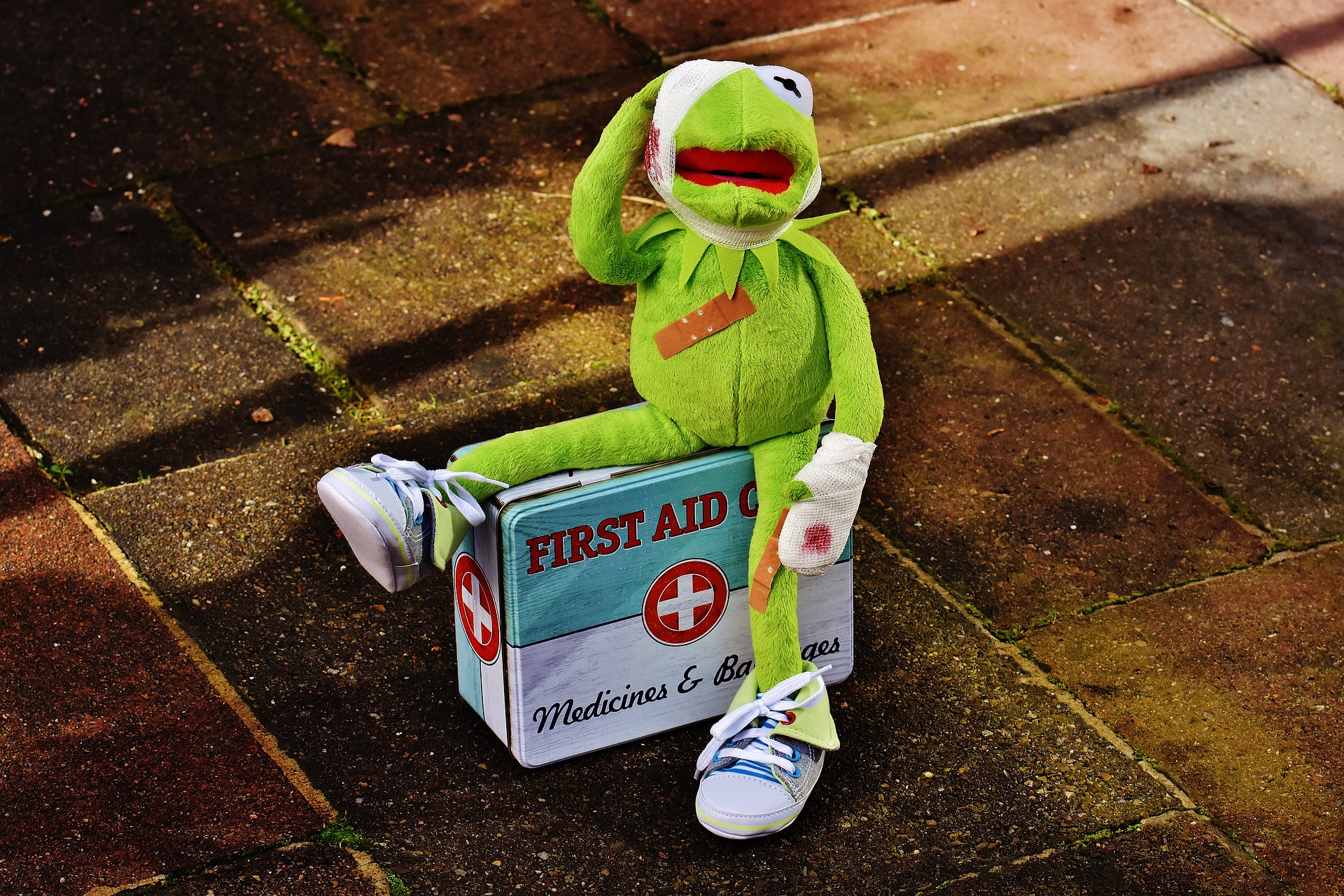 You started your studies full of motivation?
You want to achieve great results despite the coronavirus situation and its side effects?

A study schedule is there to be completed 100%?
Do you perceive distractions, deviations from the plan, or personal, physical, and psychological complaints as failure?
Do you find that you currently find it difficult to motivate yourself, have doubts about yourself and your studies, and are very easily distracted? And sometimes you are simply in too bad a mood to watch yet another online lecture?
Accept that you are not to blame for the current situation! You did not choose coronavirus restrictions, or the other circumstances involved. The pandemic situation is extremely demanding. So, do not demand above-average achievement of yourself!

It is okay to adjust your expectations of yourself, your studies, and your achievement in the current semester! This does not equate to failure, but rather to acting with self-determination, and taking good care of yourself. Adjusted expectations lead to relaxation - and in a relaxed state you can decide better how best to take care of yourself and your studies!

Do you feel under pressure because exams have to be taken or your studies finalized within a certain period of time?
Maybe you even believe that you will not be allowed to take up next semester's courses if you cannot fulfill the exam schedule of the current semester?
Take the time to have a good look at your examination regulations!
Standard period of study is not the same as maximum period of study. The standard period of study is first and foremost a technical parameter for measuring the total number of credit points you gain in your studies. In addition, it is a basis for receiving subsidies such as BaföG (student financial aid). How long you are allowed to study is not measured by the standard period of study, but by the maximum period of study specified in your examination regulations. Take the time to find out what that is. In many bachelor's examination regulations, you will find regulations regarding this under the paragraph "Passing the bachelor's examination". Note, there are often also intermediate hurdles that you must achieve during your studies within the maximum duration of study (e.g. a certain number of credit points by a certain semester).
What do your examination regulations stipulate regarding the number of examination attempts? A failed exam is by no means the end of your studies. In some degree programmes, you even have an unlimited number of exam attempts within the maximum period of study. Here, too, it is worth taking a look at your examination regulations; it is best to check the paragraph "Resitting an examination".
In the course of the coronavirus situation, the University of Bayreuth has issued Coronavirus Statutes (in German), which are constantly updated and provide some relief by compensating for difficult situations in examination rules. Check them regularly as well.

No simplified withdrawal

for examinations: For examinations from 01.11.2021 onwards which relate to Winter Semester 2021/2022, the previous of the Coronavirus Statutes cease to apply.

No additional resit: § 4 a of the Coronavirus Statutes only applies to examinations conducted before 01.11.2021.

If something is unclear to you in terms of examination rules, don't just guess but ask someone! The staff in your examination office will usually know the answer.

Do I necessarily have to stick to the schedule of study and to the exams specified for my semester? That's not always the case. There are often ways around that can be taken with a little planning.
Good planning is important for managing requirements. For example, create an Excel spreadsheet in which you enter semesters in columns - and take the precaution of entering more than the number of semesters in the standard period of study.
Now think about which exams you are currently confident about and enter them in the current semester.
In some degree programmes, you can use re-sit dates as first attempts. Ask at the examination office!
Now take a close look at the module handbook. Which modules in the following semesters force you to take previous modules in terms of content or form? Now decide once again which exams you want to tackle now.

Here, too, you should not take any steps if you still have any questions or are confused. Get some advice! You can contact the Student Advising Office, EduCare, or the departmental advising offices.


Has coronavirus caught you stone cold financially, too? Studentenwerk Oberfranken (Upper Frankonia Association for Student Affairs) offers confidential social counselling. Together with the social counsellor, you can find ways to finance your studies.

We all agree, nothing can replace personal contact with family and friends! Meeting fellow students is an important part of student satisfaction and success. So please make use of our vital campus life.

A lot of students had to study from home during the last semesters. For all of them we have created the programme WelcomeBack@UBT. Please feel free to join the offered activities.

Studies have shown that pursuing one's own interests and projects, making social contacts digitally and in person, doing sport, and being creative are the most effective ways of coping the coronavirus situation.

Several things can help ward off mood lows during the pandemic. Finding structure and routines for everyday work with breaks and small rewards, setting up (virtual) learning and sharing groups, arranging to meet friends. Healthy eating, regular sleep, and exercise can also help maintain inner balance.

Just talking to someone and being able to express your worries and needs without embarrassment and, if necessary, anonymously? That's possible, for example, at the round-the-clock telephone helplines.

Acceptance, optimism, and looking towards the future; these are just three of many keys to surviving difficult life situations without lasting scars.

Often, psychological vaccination for crises is referred to as "resilience".

Certainly, it is not easy at the moment to provide structure, rituals, and humour every day, although these can be resilience-promoting factors. But perhaps you'll manage to change your perspective now and then. What are you looking forward to, what would be one way to indulge yourself, what previously perhaps neglected things can you pursue precisely because of the current situation?

Crisis management is an issue for many students right now, as can be seen in this detailed page on resilience (in German) in studies, which we recommend for further reading.

Also take note of the courses offered by the Psychological Counselling Centre of Studentenwerk Oberfranken.


The University of Bayreuth's service and advice network UNIversum can unfortunately not fight the virus, but can mitigate the consequences for you and your studies! We are all here for you. Get in touch with us: